Alloy wheels in London
Are you looking to enhance the look of your car with some great looking alloy wheels? Wheel Power stock a huge range of alloy wheels from various brands with various sizes and styles.
Our range of alloys is superb, taking in manufacturers such as Fox Racing, Rim Stock, Dezent, Oz Racing, BBS, Zito, AC, 1000 Miglia, Axe, Calibre, Cades, Hawke, Lenso and Dotz, with more designs being added all the time. This means that at Wheel Power you can always find the perfect wheel for your vehicle.
These are just some of the top rated multi award winning companies that we supply.
Alloy wheels add style to your vehicle. Whether you are looking to upgrade your alloy wheels or are tired of your hubcaps coming loose, we have something to suit your vehicle and budget. Remember to consider having your wheel alignment and tracking done when fitting new alloys from us to make sure you are getting the best performance. You may also want to check the quality of your car tyres to make sure that they do not require replacement. Adding new alloys and tyres to your vehicle will give it a new lease of life.

Check out our range
So, if you are looking to upgrade your wheel', Please take a look at the brands we supply below (click on their logos to visit their websites where you will find more information from each supplier) and our huge stock of Alloy wheels in London and if you need any assistance, please do not hesitate to contact us and speak to one of our specialist team.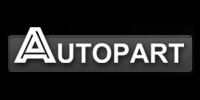 Get in contact with us today, and we can get you a quote on any alloy from the ranges we provide or give you more information about the alloys you are interested in. You can either call us on the number provided or use the contact form located on our contact page.
Some of the companies we use have many years experience and history in the motoring sector and others are relatively new in terms of motoring heritage but so many of them have been formed to meet the demand for much larger diameter wheels. These are the companies that have advanced alloy wheel technology to the dizzy heights we are seeing today.
Alloy wheels may seem like a big investment, but if that is putting you off then why not consider taking up one of our Alloy Wheel Finance deals? Finance is available on products over £350 and can help you to spread the cost of purchasing new alloy wheels over a longer period of time. Contact us today for more information about purchasing Alloy Wheels on Finance.

Top Brands
BBS Wheels have been manufacturing wheels for the world of motorsport for many years. All BBS wheels are manufactured and designed in Schiltach, Germany, where attention to detail and precision is a hallmark of their manufacturing and engineering expertise. BBS wheels are used extensively in F1, Indy, Touring, FIA GT, and Le Mans and you can also have custom BBS wheels made for your own car.
BBS wheels are high-quality and have been specifically designed for a number of different car brands, types and sizes. There are a variety of designs available each with their own distinct colours including satin colours, gloss, and ceramics.
OZ has also been involved in motorsport for a number of years. They are a supplier to some of the most prestigious motoring teams in the world for events such as F1, Rally, Le Mans, DTM, Indy etc. OZ is renowned for its high performance wheels where technology, quality and safety are at the forefront of their manufacturing prowess. Striking that perfect balance between strength and elasticity, stress resistance and lightness, OZ produce high performance forged aluminium and magnesium wheels which are amongst the leaders in the industry.
We offer our customers various sizes of OZ Racing alloy wheels that are high-quality and can be fitted to a wide variety of different car brands, types and sizes.
Both BBS and OZ go through rigorous TUV certification and make original equipment wheels for world class brands such as Porsche, VW and Audi.
Dezent or Dezent LeichmetallrÄder to give the company its full name, comes from Germany, which won't surprise you. Manufacturing alloy wheels to the highest of standards, these wheels come with all the precision and quality that you would expect from a country known for being a motoring powerhouse.
Calibre was formed in 2009 to bring together a range of very niche products which now allows UK drivers to have a great many options and choices which are simply not available from other mainstream suppliers. Calibre has also won the Fast Car Magazine's Alloy Wheel Awards.
Rim stock is one of the leading producers of alloys in the UK with some of the biggest and best high tech design and technology facilities in the industry.
Cades also has great credentials and is also a past winner of the fast car magazine award for wheels.
The Lenso Wheel Co can trace its roots back to 1990 and it now enjoys a worldwide reputation for top quality alloy wheels.
Caring for your alloy wheels is important as with out proper cleaing they can ruin the cars appearence. You can read up on how to care for alloy wheels and learn the best ways to clean and polish them.
Total Care Package
The service we provide will cover all aspects of fitting Alloy Wheels to your car and we can also help with a total tyre care service. This includes balance, tracking (wheel alignment), tread depth and tyre pressures. We also deal with Rim/Wheel protectors to safeguard your new alloys. The rim protectors are manufactured using malleable yet strong polymers, which mean that they fit like a glove and offer maximum protection.